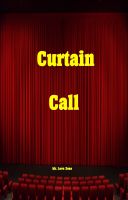 I decided to change up the name of my final release, well it's done and it's posted it's just a matter of time before it gets sent to all the distributors.
If you'd like to read it, link to it, pass it about. Go for it…
I have decided that I am done with things, will I be back in the future ? Hell nobody can predict what they're going to do in the future so only time will tell.
Thank you for taking the time to read what I write and for those who gave feedback thank you…. Always great to hear.
If anyone of you ever want to talk then my contact page is always open…
Mr. Love Zone